Boadicea Tribe Series – A Supportive Community
Boadicea Brown is a safe and supportive community to share about life, love, health and what it is to be who you really want to be.  We are launching the Boadicea Tribe Series where we talk to people who have faced and overcome adversity.    Everyone will face something difficult at some point in their lives, and it is so important to know that you are not alone, and people around you care and understand.  Sharing our stories and struggles gives strength and insight.  Together we can break down some of those barriers, share what we have learnt, give others a purpose, give ourselves a voice, and learn to accept ourselves and each other.

On a Mission to Empower Women
Meet Jordan Wright, who is a successful Business Coach of Queens Who Succeed, where she empowers entrepreneurial women to launch their own dream business.  Jordan is a mother of a very cheeky 2 year old girl, and a business owner who is lucky enough to be able to work from home with both a successful MLM (multi-level marketing) business and her coaching business. It was not an easy journey as Jordan explains. "When I first started my entrepreneurial journey it was with my MLM company, and like so many women before me, I was so excited by the thought of the products and the business that I jumped head first into spamsville. I soon found out that no one wanted to buy from me, or work with me and so I knew that I had to take another look at how I was working my business. This is what brought to my coaching business! Another women who was in my MLM company had figured out a way to gain clients and teammates without the backlash and rejection from friends and family. So I took her on as a mentor and realised that I LOVED her message and what she was doing, and that I had the skills to be able to do it myself. And from that, my own coaching business was born! I coach all women in all businesses, and I am honestly so proud to say that I have helped them overcome difficulties in their own businesses and have coached them into their own success!"
Hard Decisions
Jordan faced a challenging decision that shaped who she is today:  "When I was 20 years old my dad was in a serious car crash. I had just flown to Singapore for a month, and the day after I arrived I got a call from my mum to tell me the news. I was lucky enough to be working for an amazing company that paid for my flights back to Brisbane to see him. But the hurdle that came with that was then deciding whether or not to continue with my plans to move to London that year, or stay in Brisbane to be closer to him and my family. I ultimately made the decision to move to London, which was 100% the right decision for me at the time because I wouldn't be the person I am today if I hadn't."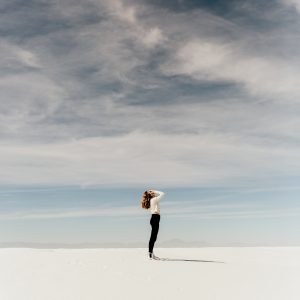 Overcoming the Guilt
Jordan focused on her personal growth to overcome the guilt of leaving an injured parent.  "I focused on what I needed from my life, and made sure to keep growing as a person so that my parents could see that I had made the right decision and was living my best life. London was the best 2 years of my life, and I don't regret any of it for a second!"
You are on your own journey
Jordan shares her lesson that you need to do what's best for you, regardless of the backlash you may get for your decisions. No one is on the same path as you, so just because someone else wouldn't make the same decision, doesn't mean that you've made the wrong one!  This focus and determination has changed Jordan's life in unexpected ways.  "It's given me the freedom to pursue my dreams. I never would have taken the leap into self-employment if I had continued to focus on everyone else's opinions of it. I'm very lucky that my parents have supported my decisions that I've made in my life, and are always eager to hear about my successes!"

You are not alone
Jordan gives great advice for others facing a similar situation, which is to find someone who understands your situation to chat to.  "There's nothing worse than keeping issues that you're dealing with to yourself. Even if you feel like an idiot when you're talking, often just saying the words out loud remove the block and allow you to move forwards."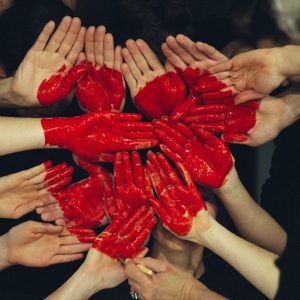 Connection is Key
Jordan is continuing to build her business and has developed a committed following.  "I am focusing on getting my coaching course series out into the world, and connecting with as many like-minded women as possible! I want to meet as many entrepreneurial women as I can so that we can all help each other out in our journeys!"
Here at Boadicea we are all about providing support and giving each other a voice.  To ignite change and set yourself on a path you are passionate about you need to be able to see yourself in all your glory and flaws.  It is only in hindsight that one decision made can affect our entire life.  Committing to personal growth and insight can lead to the most amazing things.  Well done to Jordan for making that hard decision which lead to starting her own business empowering women to succeed!
Thank you Jordan for being the first to share your story on the Boadicea Tribe Series with us.  We are privileged and honoured to hear such intimate and personal learnings from you!   We wish you every success.
You can check out more from Jordan Wright here:
Website: Jordan Wright
Facebook Page: Jordan Wright
Facebook Group: Queens Who Succeed
Remember be kind to yourself, you are amazing!
P.S:  Our Boadicea Tribe Series is open to everyone, so if you have a story that you feel others could learn from or want to raise awareness or use that beautiful voice of yours, then please get in touch at:  victoria@boadiceabrown.com.au or simply comment below!